It's the time of year when WFMU, the listener-supported, independent community radio station and longest-running freeform radio station in the U.S.–
a station which airs no ads and accepts no corporate underwriting
–does that thing that must be done, that noble herculean task of raising a year's worth of money to keep a station afloat by appealing to its listeners. It's Marathaan Time, Week One.
Please tune in for Explorers Room's first-ever marathon show, and donate $20 or more to win prizes (see the graphic below to get a sense of what we're giving away tonight), or $75 and up to win prizes PLUS my DJ Premium prize, a special mix made just for the marathon entitled
The Fabricated Wilderness,
a collection of the most immersive, artificial, outrageous, or sublime exotica bird calls, seascapes, and jungles.
To pledge to my show specifically (it all goes to WFMU in the end, but a donation to my show makes you eligible for prizes and makes me look like I can pull my weight),
go here.
Donate,
then click the plus sign.
Like so: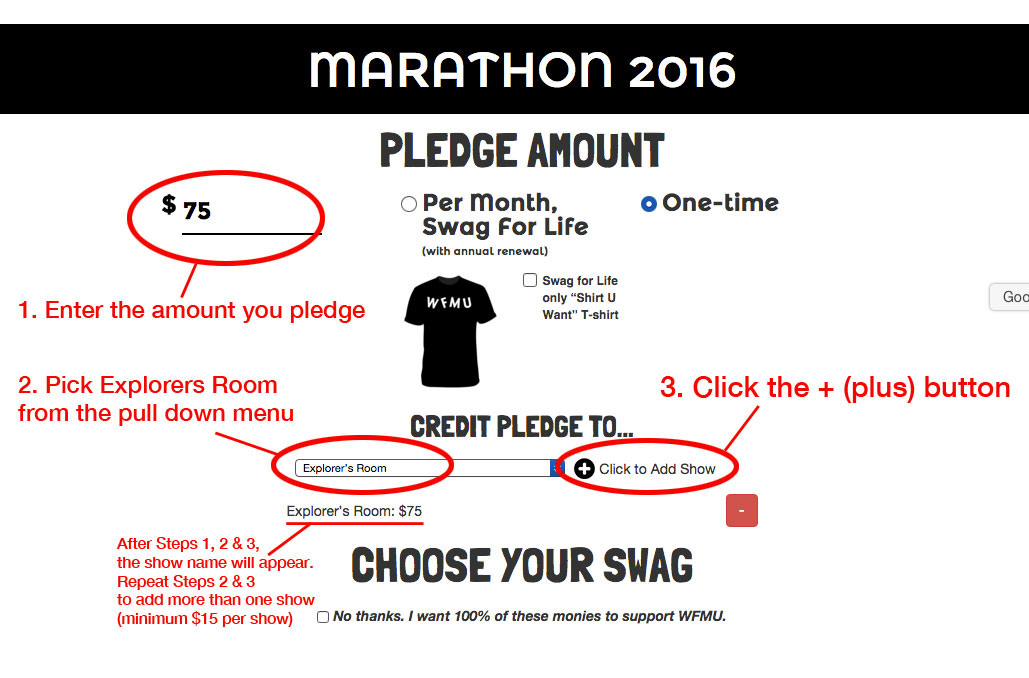 Please help support free radio. Nothing could be more true, nothing could be more right, than helping WFMU stay afloat: it is a revolution, a utopia, a model of what a functioning society should foster. See you tonight for some intense Marathaan jams!
T O N I G H T