Tonight! The final week of WFMU's fundraising marathon, the second and last Explorers Room marathon show of the year. If it is at all possible for you, do your part–no matter how small–to maintain the existence of this good thing, this
freeform radio empire
, this island of resistance, difference, and independence in a boiling ocean of commodification and mediocrity.
Please tune in, jump in the comments, express solidarity, and toss us some fliff. If you donate $20 or more, you're eligible to win prizes (see the graphic above to get a sense of the excellence we're giving away tonight), or $75-and-up to win prizes PLUS my DJ Premium prize (see below): a special mix made just for the marathon entitled
The Fabricated Wilderness,
a collection of the most immersive, artificial, outrageous, or sublime exotica bird calls, seascapes, and jungles.
To pledge to my show specifically (it all goes to WFMU in the end, but a donation to my show makes you eligible for tonight's prizes, and makes me look like I'm pulling my weight),
go here.
Donate,
then click the plus sign.
Like so: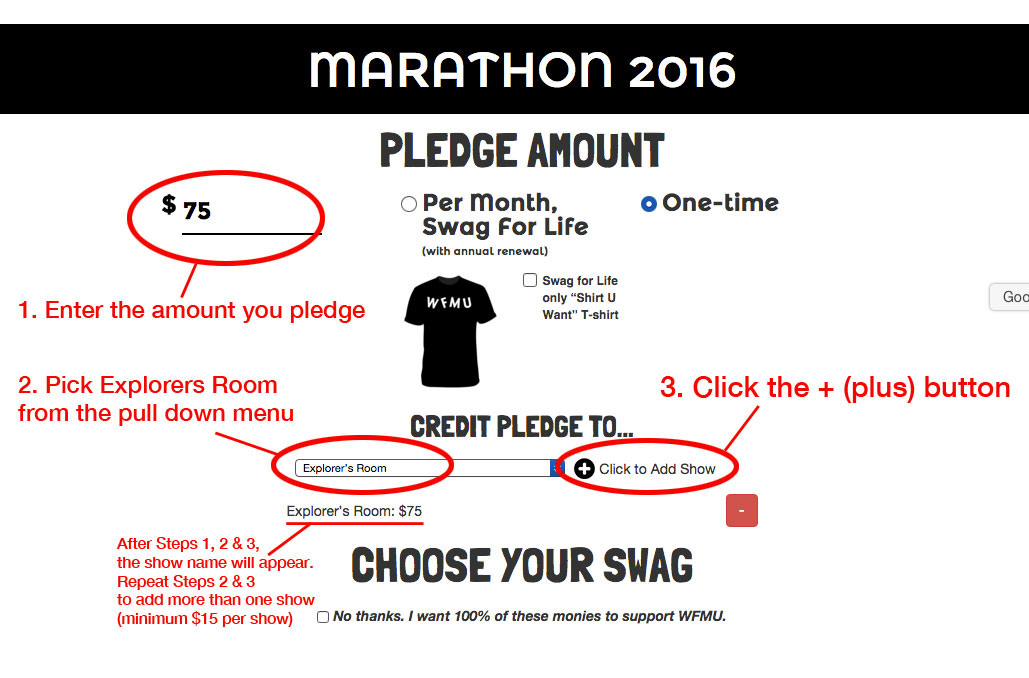 Please help support free radio. Nothing could be more true, nothing could be more right, than helping WFMU stay afloat: it is a revolution, a utopia, a model of what a functioning society should foster. See you tonight for some intense Marathaan jams!
T O N I G H T